HISTORY OF FK ADRIA
FK-ADRIA
The name of the club, "FK ADRIA's" "ADRIA" represents the Adriatic Sea
EMBLEM
FK Adria Logo
The cross represents the friendship between Japan and Montenegro,
the circle in the center represents the ball and the circle of the sun.
The wild wave represents the Adriatic Sea's passion.
Putting the view of Kotor, a world heritage and the symbol of Montenegro,
upside-down symbolizes Sakurajima, the origin.
Blue represents the Adriatic Sea,and red represents the passion to fight.
By combining the strength of Montenegro and Japan,
we aim to become the best training team in the Adriatic Sea Area,
and produce human resources to the world.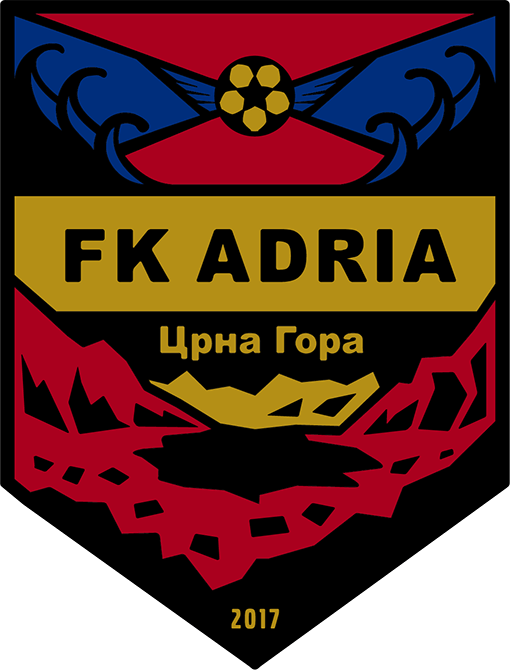 HISTORY
Establishment and history
I had a big dream 15 years ago!
It was to build a big branch between Japan and the world by founding a soccer club in Europe, where soccer is the real deal.
Although I wasn't able to fulfill my dream to become a professional soccer player in Japan myself, the hungry spirit I got from soccer led my life to the world outside of Japan.
After observing over 40 countries and learning their cultures, I met a person, and his country showed me so many potentials we Japanese may have.
The country is Montenegro!!
After 4 years since I first landed in Montenegro, over 150 Japanese young men have come here to challenge. Players who were not noticed in Japan, or couldn't fulfill their dreams to become a soccer player, were needed as players and also, as Japanese, in this country, and later on left the nest to the world.
The provision of infrastructure is far behind Japan, and certainly not as convenient, yet the environment has everything a person needs to live, thus to grow.
Modern people need strong mental strength that cannot be seen, such as hungry spirit, passion, enthusiasm, ambition, fight, and leadership.
These are also strengths which a soccer player and a person needs.
We Japanese has a splendid culture of respecting courtesy, rules, and organization, which we call "WA no kokoro".
In FK Adria, both Japanese and Montenegrin learn from each other the traits and abilities they do not have through interaction, and express them through soccer.
We aim for the top of Europe by combining the power of both Montenegrin and Japanese!
What we learn from FK Adria is how to grow as a person before how to be a good player. (Professional player=Professional human)
The most important thing is to become the champion of life in your second career, which would be longer than your soccer life.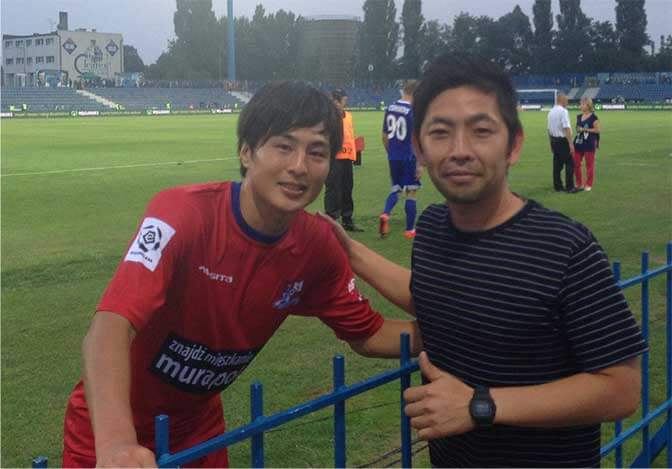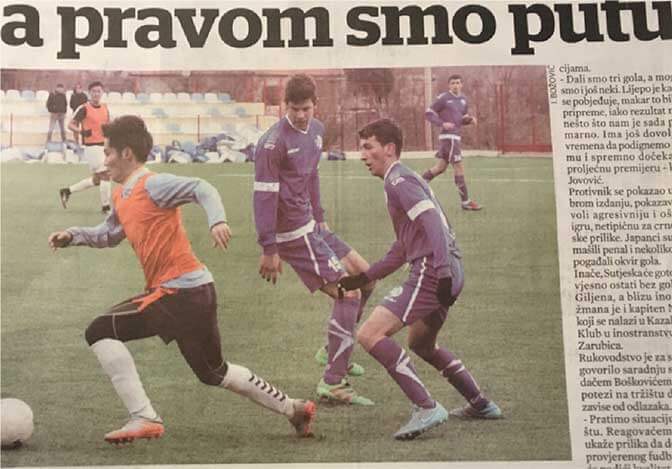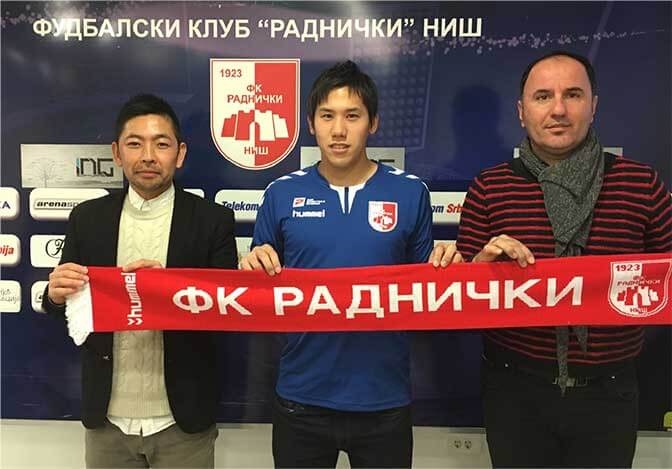 We created this project not only for players with a career, but also for players who were not openly noticed.
The project is to build a solid foundation as a human in Montenegro through soccer, and let them leave the nest and dive into the world.
What was crystal clear during the 4 years of our project, is that every player faces a wall at some time. It is then when players who were able to make the right judgement, honestly face themselves, and strengthen their mental, are able to break the wall, and win the opportunity as soccer players.
Our next mission is to found a soccer team. We have set root in Montenegro for 4 years as Japanese.
Even through society, Japan is known for its strong organization, while Montenegro shows strong character. By blending these people, we believe merits will occur for both sides for them to grow.
We wish to spread Japan x Montenegro to the world through FK Adria.